Customer Spotlight: Bowton
On our recent trip to Central QLD we visited our client in Biloela, Bowton Stemming Services. 

Bowton is a family-owned business that specialises in blast hole stemming and decking applications. They pride themselves on professionalism and exceptional customer service. Safety, efficiency and productivity are major objectives for the team when it comes to truck design and they are continually making improvements to strive for the best results for their client. 
Bowton use our system to improve their visibility to see day-to-day operations across Queensland. With assets across the state and many kilometres away, the team can see and manage the fleet without travelling to visit each site. The electronic visualisation helps the team make better informed decisions and improve their overall serviceability. 
The TFO software provides less downtime for the customer so the team can concentrate on what they do best. 
In particular, Bowton uses FleetIntelligence to see the break-down of each individual asset. 
FleetIntelligence offers insight into a variety of areas such as driver behaviour, work order completion and asset utilisation and efficiency. Better asset efficiency could mean a huge savings for your company by burning less fuel, and less frequent servicing (when serviced by hour).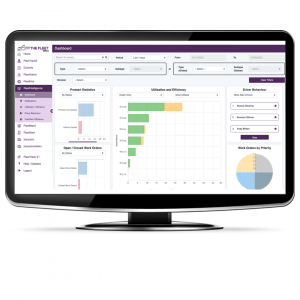 "The work order system allows us to be proactive rather than reactive to our maintenance." 
Thank you to the team and Bowton Stemming services for taking the time to catch up with us and give us some further insight to how we can better help you and your business. It's a pleasure to be on the journey with you. 
Want to be included in our client highlights? Get in touch with our implementations team to get involved. 
Join Australia's Fastest Growing Telematics Company
We provide specialist fleet tracking for companies nationwide backed with our customer service guarantee, 24 month product replacement warranty and no lock-in contract.
Find Out How The Fleet Office Can Help Streamline Your Fleet Management
Get in Touch
Contact our team at The Fleet Office today for more information or to arrange a free onsite demonstration.