Customer Spotlight: AttCall Civil Contractors
Last week we were welcomed by the team at AttCall Civil Contractors at their Sydney office.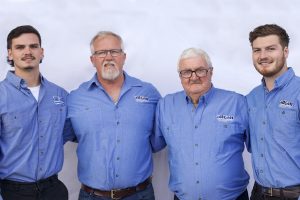 AttCall are specialists in the earthmoving, excavation, demolition and haulage sector servicing the Greater Sydney area and beyond.
We spent some time with the team to see how they are going with our system and how we can help them better.  
Managing Director Clinton, explained that by using The Fleet Office software, they have reduced the requirement to hire more administration staff to manage the work load allowing them time to excel further in their business.
Clinton went on to explain the simplicity and ease of being able to access any information about their fleet morning, noon and night instantaneously. They have the accessibility to keep track of work vehicles during and outside of work hours to ensure all usage and fuel costs are justified, as well as compare timesheets with tracking history.
In particular, we spoke about Dockets and the issues the team at AttCall faced previous to using The Fleet Office software. When using paper dockets, it was often the case that dockets would not be received in a timely manner and operators were being reminded to return their paperwork. From there, the docket would be passed from team member to team member to ensure the details were entered multiple times into multiple systems. Many times, Clinton explained, the docket would be submitted well after an invoice had been sent. The process was clunky, inconsistent and left much room for error.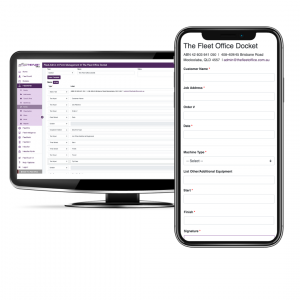 Within The Fleet Office system, the form builder allows you to transform existing paper forms and dockets into an electronic copy. Capture information and signatures electronically to ensure they are never misplaced or forgotten. With less time spent doing data entry, staff can spend more time adding value to the company.
 
Attcall have helped us on our journey by providing feedback and making suggestions along the way, and we look forward to continue working with the team in the future.
 
Want to be included in our client highlights? Get in touch with our implementations team to get involved. 
Join Australia's Fastest Growing Telematics Company
We provide specialist fleet tracking for companies nationwide backed with our customer service guarantee, 24 month product replacement warranty and no lock-in contract.
Find Out How The Fleet Office Can Help Streamline Your Fleet Management
Get in Touch
Contact our team at The Fleet Office today for more information or to arrange a free onsite demonstration.